Dreaming of the ultimate getaway? A romantic hideaway on your own secluded island, surrounded only by nature and its own private beach? It will be hard to find a better place than Villa Corallina: the ultimate sanctuary for those in love.
N'avez-vous jamais eu envie de vous offrir un jour des vacances exceptionnelles, hors des sentiers battus? Avez-vous par hasard rêvé d'être sur une petite île privée, paradisiaque, entourée d'eaux couleur turquoise, réservée seulement pour vous?
A true haven for those seeking their own private escape, the Villa Corallina provides our guests with exclusivity and seclusion in one of the most exquisite and quiet places the world has to offer. You can rent it only for you and realise your dream.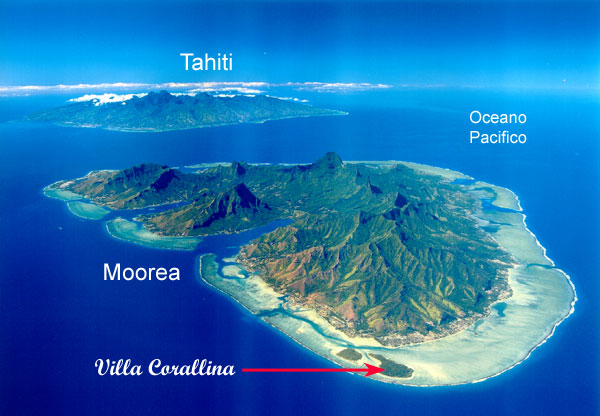 Villa Corallina c'est la concrétisation des vos rêves! Cette villa, unique à Moorea, est disponible pour une location de vacances à votre usage exclusif, pour un minimum de 4 nuits ou plus. Venez la découvrir dans les pages suivantes.